SNOW REMOVAL ORANGEVILLE
Orangeville snow removal services.
---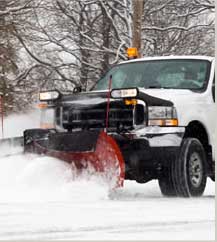 Pro Landscaping knows that winter in Southern Ontario can be harsh, and that's why we're pleased to offer Orangeville snow removal services. Our team of highly trained professionals can clear your property of snow and ice safely and effectively.
Our range of snow removal services include de-icing, salting, shoveling, and snowblowing. We also offer eco-friendly salt options that protect your grounds. We are able to work on any size of property, ranging from small residential spaces to large commercial properties.
No matter how heavy the snowfall, Pro Landscaping can ensure that your property has safe and clear paths. We are fully licensed and certified, meaning our team of professionals will take great care when treating your home or office.
When it comes to snow removal, Orangeville residents know that removal methods must be both effective and safe. Our environmentally conscious team is dedicated to clearing snow and ice from exterior of your building, no matter how heavy or harsh the storm!